In order for someone to officially run for office, they must collect signatures from supporters within their district. However, what happens when those signatures are not actually collected, but forged instead?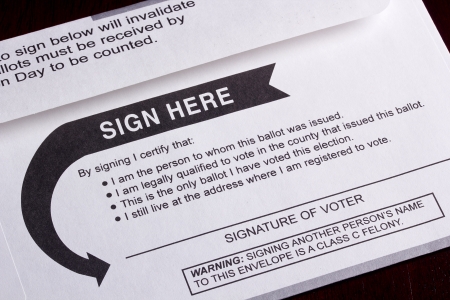 Towne had originally sought signatures by promising money in return. While asking for signatures in return for money is not, on its own, a crime, two individuals (one of which later recanted) later claimed that their signatures were forged, kicking off a statewide grand jury investigation.
After the investigation, it was found that all of the signatures on one particular page had been forged. It was also discovered that Towne, who had claimed that he collected the signatures himself, had actually paid someone else to do it, Amber Correll. Under law, the person collecting the signatures must sign the petitions claiming that the information is true. Towne, however, signed it, despite not having collected the signatures.
Instead, it was Amber Correll who had both collected and forged the signatures, and who was instructed by Towne not to sign the petitions. Correll told investigators that she agreed to collect signatures for Towne, receiving $2 per signature, but that she did not tell him that she had forged the signatures.
In the end, Towne was charged with five counts including perjury, false signatures/statements, and tampering with records. Amber Correll was charged with 101 counts (all misdemeanors) including forgery, identity theft, false signatures/statements, and tampering with records.
Fair and free elections are the hallmark of any democracy, which is why we must take extra steps to protect this process. Here at Drexler Document Laboratory, we bring decades of experience to any forensic document examination case, including suspected ballot fraud and forgery. We are also experts in analyzing and testifying in absentee voter fraud cases. Give us a call today at 844-373-9522 to learn more about our services.